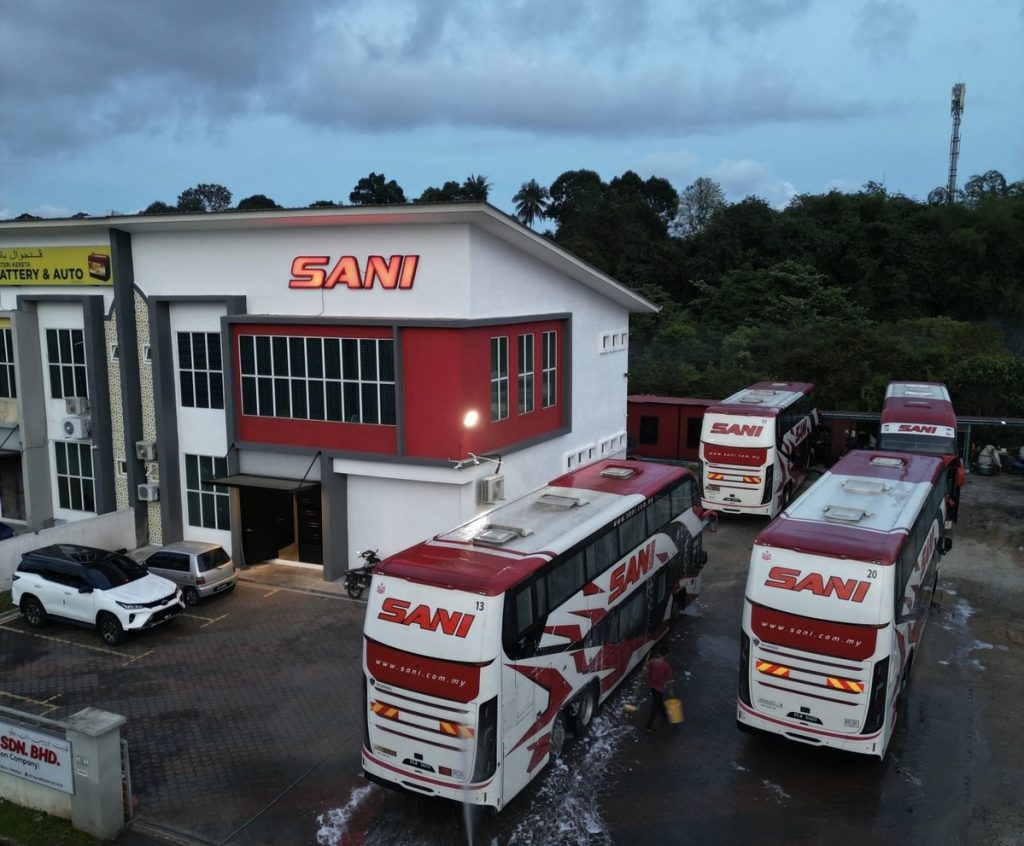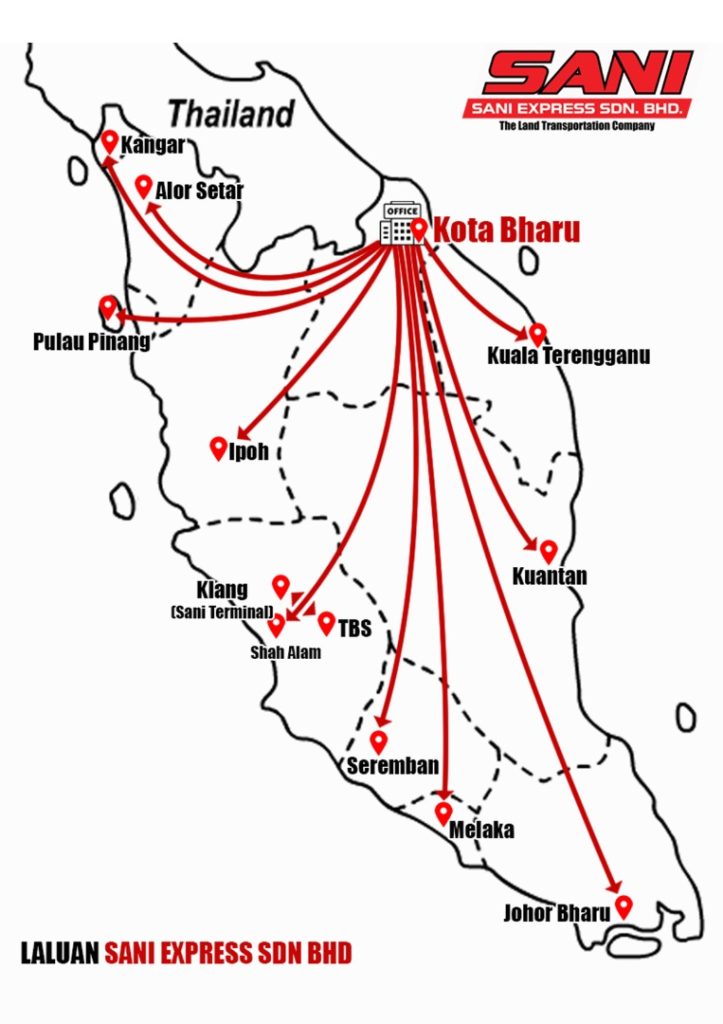 Bus to Kuala Terengganu
Bus from KL to Kuala Terengganu
Bus from Klang to Kuala Terengganu
Bus from Shah Alam to Kuala Terengganu
Bus to Kota Bharu
Bus from KL to Kota Bharu
Bus from Klang to Kota Bharu
Bus from Shah Alam to Kota Bharu
Bus to Kuantan
Bus from KL to Kuantan
Bus from Klang to Kuantan
Bus from Shah Alam to Kuantan
Sani Express Sdn Bhd is a leading transportation company that is dedicated to providing top-quality services to its customers. As a wholly owned subsidiary of Sani United Berhad, we have a long history of innovation and excellence in the industry.
Founded on January 9, 2006, we initially operated routes between Kuala Terengganu, Kota Bharu, and Kuantan, with a fleet of 15 single deck coaches. However, we were committed to continuously improving and evolving, and in 2008, we made history by becoming the leader in double decker express bus services.
Our focus on passenger comfort and providing a five-star travel experience drove us to make this innovation, and it has proven to be a successful decision. Today, we serve over 4,000 passengers daily on 50 routes connecting the capital to destinations throughout the north, east, and south of peninsular Malaysia.
Whether you are traveling from KL to Kuala Terengganu, Klang to Kota Bharu, or Shah Alam to Kuantan, Sani Express has a reliable and comfortable option for you. We strive to make your journey as enjoyable as possible, and we are always looking for ways to improve and exceed your expectations.
In addition to our regular bus services, we also offer packages for group travel, such as corporate outings and school trips. Our team is dedicated to providing exceptional customer service, and we are always happy to answer any questions or concerns you may have.
At Sani Express, we are committed to operating with the highest standards of safety, reliability, efficiency, and environmental sustainability. We are proud of our reputation as a trusted and reliable transportation company, and we look forward to serving you on your next journey. Thank you for choosing Sani Express for your travel needs.
ISKANDAR SALLEH
Managing Director
Sani Express Sdn Bhd
PT 1164, Jalan Kubang Kacang.
Kg Tiong, Kubang Kacang,
16010 Kota Bharu, Kelantan, Malaysia
Tel: +609-764 8964