Bus to Kuala Terengganu
Bus from KL to Kuala Terengganu
Bus from Klang to Kuala Terengganu
Bus from Shah Alam to Kuala Terengganu
Bus to Kota Bharu
Bus from KL to Kota Bharu
Bus from Klang to Kota Bharu
Bus from Shah Alam to Kota Bharu
Bus to Kuantan
Bus from KL to Kuantan
Bus from Klang to Kuantan
Bus from Shah Alam to Kuantan
Sani Terminal Sdn Bhd is a transportation hub located in the bustling city of Meru, Klang, Selangor. As the only bus operator with our own terminal, we are dedicated to providing an unparalleled experience for all of our guests.
Sani Terminal Sdn Bhd was established in 2012 and officially opened its doors in 2014. Since our opening, we have been dedicated to providing a welcoming and comfortable atmosphere at our terminal. Our double-story building boasts a spacious area of 39,550.5 square feet and is equipped with a range of amenities and services to cater to the needs of our passengers. Our commitment to creating an enjoyable experience for our guests remains a top priority.
At Sani Terminal, you will find an e-ticketing counter where you can easily purchase tickets for destinations such as Kuala Terengganu, Kota Bharu, and Kuantan. Our terminal is easily accessible by public transport, and we offer parking bays for those who are driving.We are committed to providing accessibility and inclusivity for all, and we offer ramps and wheelchairs for those who need assistance. Other amenities such as telephones are also available to make your experience as convenient and enjoyable as possible.
In addition to these amenities, we have a large and comfortable waiting area where you can relax before your journey. Here, you will find comfortable seating and a variety of amenities such as televisions, newspapers, and magazines to keep you entertained. We also have a management office, restaurants, public toilets, and a surau on site for the convenience of our guests.
    As we move into the digital age, we recognize the importance of staying ahead of the curve and embracing new technologies. In 2022, we made the decision to transition into a fully digital company, with the goal of remaining competitive and meeting the evolving needs of our customers.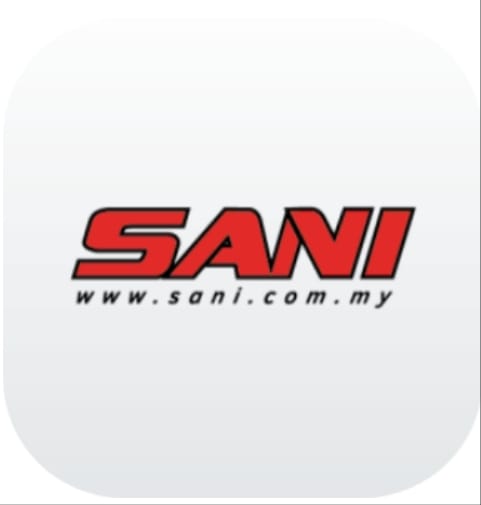 As we embrace the digital age, we have made the decision to transition into a fully digital company in order to stay competitive and meet the evolving needs of our customers. To support this transition, we are excited to announce the transformation of our Terminal Sani into a beacon of innovation in digital realm. This state-of-the-art hub will serve as the nucleus of our digital efforts, housing a dedicated department focused on driving digital development and nurturing innovation.
Over and above to our regular bus services, we also offer group travel packages for corporate outings and school trips. Our team is dedicated to providing exceptional customer service, and we are always happy to answer any questions or concerns you may have.
We are confident that this transformation will significantly enhance the services we offer and provide unparalleled value for our esteemed customers. We look forward to continuing to provide top-quality services and experiences to our valued customers as we embrace the future and lead the way in the digital realm.Here,we are dedicated to operating with the highest standards of safety, reliability, efficiency, and environmental sustainability. We are proud of our reputation as a trusted and reliable transportation hub, and we look forward to serving you on your next journey.
EN. MUHAMMAD HAFIZ MAHMOOD
Managing Director
Pejabat Urusan Sani Terminal Sdn Bhd
Kompleks Sani Terminal,
Persiaran Klang Sentral 2,
Klang Sentral, Bukit Raja,
Meru 41050,
Klang, Selangor
Tel: +603-3341 1247